Skulduggery Pleasant: Last Stand of Dead Men by Derek Landy
War has finally come. But it's not a war between good and evil, or light and dark – it's a war between Sanctuaries. For too long, the Irish Sanctuary has teetered on the brink of world-ending disaster, and the other Sanctuaries around the world have had enough. Allies turn to enemies, friends turn to foes, and Skulduggery and Valkyrie must team up with the rest of the Dead Men if they're going to have any chance at all of maintaining the balance of power and getting to the root of a vast conspiracy that has been years in the making. But while this war is only beginning, another war rages within Valkyrie herself. Her own dark side, the insanely powerful being known as Darquesse, is on the verge of rising to the surface. And if Valkyrie slips, even for a moment, then Darquesse will burn the world and everyone in it.
The Last Thirteen by James Phelan
I click my fingers and everybody dies.
Sam wakes from his nightmare to discover the terrifying reality. It will come true.
Kidnapped from school and finding out his parents aren't who he thinks they are, Sam is suddenly running from danger at every turn. Nothing will ever be the same again.
With his life and identity shattered, Sam's salvation is tied to an ancient prophecy. He is in the final battle to save the world, up against an enemy plotting to destroy us all.
He alone can find the last 13.
Are you one of them?
Lockwood and Co.: The Screaming Staircase by Jonathan Stroud
When the dead come back to haunt the living, Lockwood & Co. step in . . .
For more than fifty years, the country has been affected by a horrifying epidemic of ghosts. A number of Psychic Investigations Agencies have sprung up to destroy the dangerous apparitions.Lucy Carlyle, a talented young agent, arrives in London hoping for a notable career. Instead she finds herself joining the smallest most ramshackle agency in the city, run by the charismatic Anthony Lockwood. When one of their cases goes horribly wrong, Lockwood & Co. have one last chance of redemption. Unfortunately this involves spending the night in one of the most haunted houses in England, and trying to escape alive.
Set in a city stalked by spectres, The Screaming Staircase is the first in a chilling new series full of suspense, humour and truly terrifying ghosts. Your nights will never be the same again…
More Than This by Patrick Ness
A boy named Seth drowns, desperate and alone in his final moments, losing his life as the pounding sea claims him. But then he wakes. He is naked, thirsty, starving. But alive. How is that possible? He remembers dying, his bones breaking, his skull dashed upon the rocks. So how is he here? And where is this place? It looks like the suburban English town where he lived as a child, before an unthinkable tragedy happened and his family moved to America. But the neighborhood around his old house is overgrown, covered in dust, and completely abandoned. What s going on? And why is it that whenever he closes his eyes, he falls prey to vivid, agonising memories that seem more real than the world around him? Seth begins a search for answers, hoping that he might not be alone, that this might not be the hell he fears it to be, that there might be more than just this..
Speed Freak by Fleur Beale
Archie Barrington, fifteen, is the third generation of his family to drive karts competitively. He's good, and this is the year he and his dad have decided he'll have a shot at the Challenge series of six races. If he comes out the winner overall then he wins the chance to race in Europe.However, he's not the only good driver after the prize. Craig is his main rival, and Craig's father is wealthy and prepared to spend whatever it takes to help his son win the Challenge.
Archie doesn't let Craig worry him, but Silver Adams is another matter. She's come back into karting after a two-year break and her ambition seems to be to drive her kart like a weapon of destruction to others on the track, Archie in particular.
His life isn't the smoothest at home either, thanks to Dad's new girlfriend Erica who, in Archie's opinion, is ridiculously overprotective of her seven-year-old son Felix. Karting is the last thing in the world she intends for him to do. However, shy, reserved Felix is fascinated by the whole world of karts.
Archie and Craig dice all year – first Archie wins at a Challenge meeting, but next time Craig does. Archie must win the sixth and last meeting if he's to win the series. All is going well until disaster strikes in the pre-final, when he's pushed off the track and breaks an axle. That's it. Craig will go to Europe but he won't. Then Silver comes to the rescue unexpectedly and Archie is able to drive the race of his life.
Meeting Cezanne by Michael Morpurgo
When Yannick learns that he is to stay with his Aunt Mathilde in the South of France, he cannot believe his luck. If the paintings of his mother s beloved Cezanne are to be believed, surely Provence is paradise itself. So begins an idyllic month for the young boy: roaming the gentle hills and rolling valleys of Aix-en-Provence, daydreaming about his beautiful cousin Amandine; helping in his aunt and uncle s bustling village inn in the evenings; feeling that he has come to the most wonderful place in the world. Then one evening the idyll is spoilt when an important local comes for dinner and Yannick accidentally destroys a precious drawing the man leaves behind. He could never have imagined that his mother s hero, the world-famous Cezanne, would come to his inn, and sit at one of his tables! Yannick is devastated by what he has done, and resolves to make things right. But in so doing he makes a surprising discovery.
Just So Stories, illustrated by Robert Ingpen
"Once upon a time, O my Best Beloved …" So begins this classic collection of gloriously fanciful tales of how things in the world came to be as they are. Here is the story of how the lazy camel found himself with a hump and how the insatiable curiosity of the elephant earned him his long trunk. Of how the whale was given a throat, and why every rhinoceros has great folds in his skin and a very bad temper. Here too, we fi nd out about the cunning cat that walked by itself, and how clever little Taffy and her Daddy Tegumai made the fi rst alphabet. Rudyard Kipling first entertained his own children with these delightful, warm and humorous stories, which he later wrote down for publication in 1902. Conjuring up distant lands and exotic jungles, they are bewitching for both children and adults. In this sumptuous volume, which includes the often missing thirteenth story, "The Tabu Tale" (which Kipling added for the American edition in 1903). Kipling's unforgettable cast of extraordinary animal characters is brought to life in stunning new illustrations by the award-winning illustrator Robert Ingpen.
Just Like Fate by Cat Patrick and Suzanne Young
Caroline is at a crossroads. Her grandmother is sick, maybe dying. Like the rest of her family, Caroline's been at Gram's bedside since her stroke. With the pressure building, all Caroline wants to do is escape – both her family and the reality of Gram's failing health. So when Caroline's best friend offers to take her to a party one fateful Friday night, she must choose: stay by Gram's side, or go to the party and live her life. The consequence of this one decision will split Caroline's fate into two separate paths – and she's about to live them both. Though there are two distinct ways for her fate to unfold, there is only one happy ending…
Felix and the Red Rats by James Norcliffe
When David's uncle comes to visit he sets off a bizarre series of events. Things become complicated when the pet rats turn bright red.David senses that somehow the red rats are connected to the story he is reading, and he becomes more convinced when the colour red becomes contagious.
The parallel story sees Felix and his friend Bella inadvertently shifted into a strange land where they must solve a riddle. But this puts them into great danger. How will they escape and find their way home?
The Watcher in the Shadows by Carlos Ruiz Zafon
A mysterious toymaker, Lazarus, lives as a recluse in a crumbling mansion by the sea, surrounded by the mechanical beings he has created. Strange lights seem to shine through the mists that envelop the small island where the old lighthouse stands, and somewhere in the woods nearby lurks a shadowy creature.
When her mother takes a job as a housekeeper for the toymaker, fourteen-year-old Irene meets Hannah and her alluring sailor cousin Ismael, and what seems like a dream summer begins. But Lazarus's house contains dark secrets and before long Irene and Ismael find themselves entwined in the mystery of the September lights.
Sinking by David Hill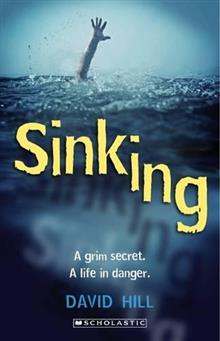 A grim secret. A life in danger.
When a crazy old man leaps out of the bushes at Conrad on his way to swimming training, he gets the fright of his life. And when he discovers the man's granddaughter is that weird horse-riding girl from school, he decides to steer clear of them.
But fate has other ideas … and he is drawn into a grim secret. What's the old man's connection to a death from long ago? And whose life is in danger now?
The Subterranean Stratagem by Michael Pryor
Kingsley Ward and Evadne Stephens are the Extraordinaires and they should be the toast of the town – but their juggling and escapology act is failing, and Kingsley is to blame. His wolfish side is breaking free, ruining performances and endangering those around him. The secret to controlling this wildness lies in his mysterious past. Was he really raised by wolves? Who were his parents? What happened to them?
The discovery of Kingsley's father's journal promises answers, but when it is stolen the Extraordinaires uncover ancient magic, a malign conspiracy, and a macabre plot to enslave all humanity. What begins as a quest to restore Kingsley's past becomes an adventure that pits the Extraordinaires against forces that could shatter the minds and souls of millions.
The Originals by Cat Patrick
To the outside world, Elizabeth Best is a model student. She's a cheerleader, gets straight As and holds down an after-school job. But what the outside world doesn't know is that Elizabeth Best is actually three girls. Lizzie, Betsey and Ella are no ordinary triplets. Born as part of an illegal cloning program, the girls were forced into hiding when the program was uncovered. To avoid being taken away, the girls have lived as one girl ever since. Living a third of a life can suck. Imagine having to consult your sisters before choosing your clothes, or hairstyle, or boyfriend. So when Lizzie is forbidden from seeing Sean, the amazing guy from her English class, she and her sisters decide they've had enough. But for a chance at a full life, they'll have to risk everything they know.
Doll Bones by Holly Black
Twelve-year-old Zach is too old to play with toys. Or at least, that's what his father thinks. But even though he stops hanging out with Poppy and Alice, stops playing with his action figures, it's no good. There's one toy that still wants to play with him. A doll that's made from the bones of a dead girl. The only way to end the game is to lay the doll to rest forever. It's time for a journey to Spring Grove cemetery. It's time to grow up.
The Trouble with Mummies by Fleur Hitchcock
Sam comes home one day to find his family turning a little bit loopy – his mum is redecorating using hieroglyphics and his dad is building a pyramid in the back garden. He hopes it's just a weird new fashion …but then the strangeness starts to spread. With the help of his friends Ursula, Henry and Lucy the Goat, Sam must save his town from rampaging Roman rugby players, hairdressers turned cavewomen, and a teacher who used to be a 'basket of kittens' but now wants to sacrifice the Year Ones to the Aztec sun god. As history invades Sam's world, will he be able to keep the Greeks away from the Egyptians and discover the cause of the Mummy madness?
Death and Co. by D.J. McCune
Adam is a Luman, and it runs in the family. Escorting the dead from life into light, Adam must act as guide to those taken before their time. As his older brothers fall into their fate however, Adam clings to his life as a normal kid – one who likes girls, hates the Head and has a pile of homework to get through by Monday morning. When Adam gets a terrible premonition he realises that he must make a devastating choice, risking his life, his family and his destiny.
Transparent by Natalie Whipple
High school is hard when you're invisible. Fiona McClean hates her family, has had to move to a new school and seems to be completely invisible to the boy she likes. So far so normal, right? But Fiona really is invisible. She doesn't even know what colour her own hair is. Born into a world where Cold War anti-radiation pills have caused genetic mutations, Fiona is forced to work for her mind-controlling mobster father as the world's most effective thief. When her father announces she must become a murdering assassin, Fiona and her telekinetic mother make a break for freedom. Running to a small Arizonian town, Fiona finds that playing at 'normal life' with a mother on the edge, a brother she can't trust, and a boy who drives her crazy is as impossible as escaping her father.
The Brain Sucker by Glenn Wood (NZ)

Lester Smythe has a black heart. He s invented a dangerous brain-sucking machine that removes the goodness from its victims, and he intends to use it to rid the world of all human kindness. But Lester didn t count on thirteen-year-old Callum McCullock and his two best friends, Sophie and Jinx. The trio vow to destroy the brain sucker. And nothing will stop them.
Around the World in Eighty Days, illustrated by Robert Ingpen
A newly illustrated edition of this classic tale by one of Australia s greatest children s book illustrators. Unabridged version.
Set out on a thrilling voyage with the quintessential English gentleman, Phileas Fogg. To fulfil a wager made at the Reform Club in London, Fogg and his newly appointed manservant, Passepartout, embark on the race of a lifetime to circumnavigate the globe in just eighty days! Travelling by steamboat, train, and even elephant, and with adventure around every bend, the intrepid duo find themselves rescuing a young Indian woman from sacrifice, escaping kidnap, and battling hurricane winds and all the while, tenacious Detective Fix of Scotland Yard is in hot pursuit, believing Fogg to be the criminal mastermind behind a Bank of England robbery. Rich in humour and excitement, Around the World in Eighty Days deservedly remains one of Jules Verne s most popular books. This handsome new edition brings together the complete and unabridged text with over 70 magnificent illustrations by the award-winning artist Robert Ingpen.
The Queen and the Nobody Boy: A Tale of Fontania by Barbara Else (NZ)

Hodie is the unpaid odd-job boy at the Grand Palace in the Kingdom of Fontania. Fed-up, he decides to leave and better himself in the South. But the young Queen, 12 year old Sibilla, is fed-up, too, because of gossip about her lack of magical ability. She decides to go with him, insisting he go north to get his mother's bag back from the Emperor of Um'Binnia.
The Boy in the Olive Grove by Fleur Beale (NZ)

On the night of her seventeenth birthday Bess Grey sees images of a witch-burning unfold in front of her as if in a movie. She also sees images from a different time — lovers, and the girl, she's sure is — was – herself. When she meets Nick she recognises him as the boy. There's an immediate connection. However when her father nearly dies from a heart attack there's no time to brood as Bess tries to save her father's business. She falls in love with Nick but her difficult mother interferes, forcing Bess to make the hardest decision of her life.She must decide whether to lose her mother or the boy she loves.
Friday Brown by Vicki Wakefield
Seventeen-year-old Friday Brown is on the run—running to escape memories of her mother and of the family curse. And of a grandfather who'd like her to stay. She's lost, alone and afraid.
Silence, a street kid, finds Friday and she joins him in a gang led by beautiful, charismatic Arden. When Silence is involved in a crime, the gang escapes to a ghost town in the outback. In Murungal Creek, the town of never leaving, Friday must face the ghosts of her past. She will learn that sometimes you have to stay to finish what you started—and often, before you can find out who you are, you have to become someone you were never meant to be.
Liar and Spy by Rebecca Stead
From the Newbery Medal–winning author of When You Reach Me
When Georges moves into a Brooklyn apartment building, he meets Safer, a twelve-year-old coffee-drinking loner and self-appointed spy. Georges becomes Safer's first spy club recruit. His assignment? Tracking the mysterious Mr X, who lives in the apartment upstairs. But as Safer becomes more demanding, Georges starts to wonder: how far is too far to go for your only friend?
The Edge of Nowhere by Elizabeth George
The first young adult book by a #1 New York Times bestselling author
Whidbey Island may be only a ferry ride from Seattle, but it's a world apart. When Becca King arrives there, she doesn't suspect the island will become her home for the next four years. Put at risk by her ability to hear "whispers"–the thoughts of others–Becca is on the run from her stepfather, whose criminal activities she has discovered. Stranded and alone, Becca is soon befriended by Derric, a Ugandon orphan adopted by a local family; Seth, a kindhearted musician and high school dropout; Debbie, a recovering alcoholic who takes her in; and Diana, with whom Becca shares a mysterious psychic connection.
Elf Boy and Raven Girl #1: Fright Forest by Marcus Sedgwick
Raven Boy has short black spiky hair, amazing night vision and can talk to animals. Elf Girl is light of foot, sharp of mind and…elfish all over. She hadn't expected to meet Raven Boy; it's not that often someone falls out of the trees and squashes your home flat like Raven Boy did.
Before they know it they are plunged into some very strange, creepy, altogether spooky and hilarious adventures as they save their world from trolls, ogres, witches and things that slither and slide in the fiendish forest.
Metawars by Jeff Norton
In an unforgiving future, two warring factions – the MILLENNIALS and the GUARDIANS – are locked in a brutal battle over control of an online virtual world called the Metasphere.
Jonah Delacroix has always known which side he's on – the same side as his dead father. But when he assumes his father's avatar, he learns that things aren't as black and white as he once believed. He's catapulted into a full-throttle race through both worlds – but can he find the truth?
Maggot Moon by Sally Gardner
Sally Gardner tells a story that is rich in drama and ideas as Standish Treadwell, an unlikely hero, takes on the vicious forces of the repressive motherland in a novel set in a bleak world that is redeemed only by the very human qualities of some of the survivors. Standish and his remarkable grandfather keep going, eking out a living after the disappearance of Standish's parents. Standish struggles at school and is the victim of relentless bullying.  But then he finds a friend in the newly arrived Hector. When Hector is taken, the only hope lies in Standish…Luckily, Standish has just the qualities that are needed.
Shrunk by F. R. Hitchcock
Jed 'Model Village' Perks discovers the ability to shrink things and gleefully shrinks some sheep, a few boats and… the planet Jupiter. But then he loses it. With the *accidentally* miniaturised school bully shouting up at him, Jed has to find Jupiter and return it to orbit before the earth collides with the sun.
Pop! by Catherine Bruton (Young Adult Fiction)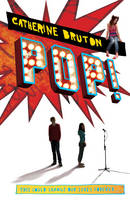 The first round of auditions was a bit mad. All these wannabe popstars sitting around trying to look wacky/soulful/tragic (delete as appropriate) to catch the attention of the TV cameras.
At least we had a cracking back story. The story of me, Agnes, Jimmy and baby Alfie; the tears, the tragedy, the broken homes and feuding families, the star-crossed lovers. And only some of it was made up.
If I say so myself, it was genius: a sure-fire golden ticket to stratospheric stardom. Or at least that was the plan…
1.4 by Mike Lancaster (Young Adult Fiction)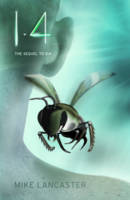 It's a brave new world. In the far future, people no longer know what to believe…Did Kyle Straker ever exist? Or were his prophecies of human upgrades nothing more than a hoax? Peter Vincent is nearly 16, and has never thought about the things that Strakerites believe. His father – David Vincent, creator of the artificial bees that saved the world's crops – made sure of that. When the Strakerites pronounce that another upgrade is imminent, Peter starts to uncover a conspiracy amongst the leaders of the establishment, a conspiracy that puts him into direct conflict with his father. But it's not a good idea to pick a fight with someone who controls all the artificial bees in the world.
Shadows by Paula Weston (Young Adult Fiction)

Love. Nightmares. Angels. War.
It's been almost a year since Gaby Winters was in the car crash that killed her twin brother, Jude. Her body has healed in the sunshine of Pandanus Beach, but her grief is raw and constant.
It doesn't help that every night in her dreams she kills demons and other hell-spawn. And then Rafa comes to town. Not only does he look exactly like the guy who's been appearing in Gaby's dreams, he claims a history with her brother that makes no sense.
Gaby is forced to accept that what she thought she knew about herself and her life is only a shadow of the truth—and that the truth is more likely to be found in the shadows of her nightmares.
Who is Rafa? Who are the Rephaim? And most importantly—who can she trust?
Ransomwood by Sheryl Jordan (Young Adult Fiction)

Spurned by her lover, and with her uncle threatening to marry her off to his odious widowed brother, Gwenifer is almost relieved to be sent away to escort the magistrate's old, blind mother to Ransomwood, where the tears of the statue of the Holy Mother are said to have healing qualities.
Together with Harry, the village halfwit, who is escaping a sentence of hanging for being in charge of an ox that trampled a child almost to death, they embark on a perilous journey … each of them looking for a different kind of healing.
The Tribe: The Interrogation of Ashla Wolf by Ambelin Kwaymullina (Young Adult Fiction)
"There will come a day when a thousand Illegals descend on your detention centres. Boomers will breach the walls. Skychangers will send lightning to strike you all down from above, and Rumblers will open the earth to swallow you up from below … And when that day comes, Justin Connor, think of me." Ashala Wolf has been captured by Chief Administrator Neville Rose. A man who is intent on destroying Ashala's Tribe – the runaway Illegals hiding in the Firstwood. Injured and vulnerable and with her Sleepwalker ability blocked, Ashala is forced to succumb to the machine that will pull secrets from her mind. And right beside her is Justin Connor, her betrayer, watching her every move.
Hero on a Bicycle by Shirley Hughes (Children's Fiction)

In extraordinary circumstances, people are capable of extraordinary things… It is 1944 and Florence is occupied by Nazi German forces. The Italian resistance movement has not given up hope, though – and neither have Paolo and his sister, Constanza. Both are desperate to fight the occupation, but what can two siblings do against a whole army with only a bicycle to help them?
Artemis Fowl and the Last Guardian by Eoin Colfer (Children's Fiction)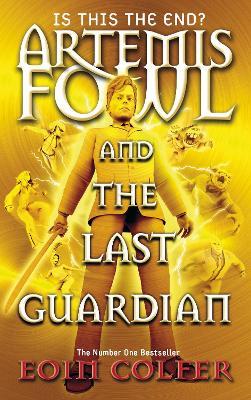 Is this Armageddon for Artemis Fowl?
Opal Koboi, power-crazed pixie, is plotting to exterminate mankind and become fairy queen.
If she succeeds, the spirits of long-dead fairy warriors will rise from the earth, inhabit the nearest available bodies and wreak mass destruction. But what happens if those nearest bodies include crows, or deer, or badgers – or two curious little boys by the names of Myles and Beckett Fowl?
Yes, it's true. Criminal mastermind Artemis Fowl's four-year-old brothers could be involved in destroying the human race. Can Artemis and Captain Holly Short of the Lower Elements Police stop Opal and prevent the end of the world?
The Chronicles of Egg: Deadweather and Sunrise by Geoff Rodkey (Children's Fiction)

Deadweather, a sweaty little pirate-infested island, is home to Egg, thirteen years old and prey to a pair of cruel and stupid older siblings. But when Egg's family disappears in a freak accident, he finds himself living on Sunrise Island with the glamorous Pembroke family and their feisty daughter Millicent. Finally, life seems perfect.
Until someone tries to throw him off a cliff.
Suddenly, Egg is lost in a world of cutthroat pirates and powerful villains.
The Fantastic Flying Books of Mr. Morris Lessmore by William Joyce (Picture Book)
Morris Lessmore loved words.
He loved stories.
He loved books.
But every story has its upsets…
Everything in Morris Lessmore's life, including his own story, is scattered to the winds. But the power of story will save the day.
The Owl and the Pussycat and Other Nonsense, illustrated by Robert Ingpen (Poetry)

Jump aboard the pea-green boat and enter the enchanting world of Edward Lear. This collection of Lear's best-loved nonsense verse is published to coincide with the Bicentenary of his birth in May 2012. Rediscover the Owl and the Pussycat, The Jumblies, and The Dong with a Luminous Nose. Learn what happened to The New Vestments of the old man from the Kingdom of Tess and take a stroll through Bong Tree Land. Lear's verse and limericks have enthralled generations of families, but it is as an ornithological illustrator that he first made his name. His poems, and the original artworks that accompany them, form the heart of this beautiful book, but Lear's sketches and drawings of birds, as well as a brief glimpse into the life of the man who declared: 'Nonsense is the breath of my nostrils' complete the tribute to an extraordinary and enduring talent. This specially illustrated Bicentenary edition provides not only a celebration of Edward Lear's two-hundredth year, but a unique gift for adults and children to enjoy together for centuries to come. Every poem in this collection is brought to life with a series of stunning new illustrations by award-winning artist Robert Ingpen.
The Spook's Blood by Joseph Delaney (Children's Fiction)
For Tom Ward, the Spook's apprentice, the pressure is now on. Having bound the Fiend's spirit temporarily he now has to come up with a permanent solution – and quickly. The tenth installment in the chilling Wardstone Chronicles. Warning: Joseph Delaney's Spook's tales are not to be read after dark . . .
Here are some of the great books I'm looking forward to coming in February from HarperCollins New Zealand.
Steel Pelicans by Des Hunt (NZ)
Sometimes friendship and loyalty can be dangerous things – especially when fireworks are involved.
Inseparable Aussie friends dare-devil Dean and tag-along Pelly often get up to no good. That's what makes them the Steel Pelicans. But as Dean's homemade fireworks get increasingly dangerous, things start going wrong, and Pelly's parents hasten a move back to New Zealand.  After living most of his life in Australia, Pelly feels like he's been dumped in a foreign land with no friends and a school that doesn't care, until he joins up with Afi Moore and is invited to stay the weekend at the Moores' seaside bach. Then the pair stumble on a smuggling operation and find themselves deep in trouble, which only gets worse when Dean comes over for the holidays. In no time at all, Dean's obsession with explosives threatens not only the investigation but also their lives.
Des Hunt is one of my favourite New Zealand authors.  He writes adventure/mystery stories set in New Zealand and they usually have an ecological message.  If you live in NZ and haven't read any of Des Hunt's books you should remedy this immediately. They're especially good for boys around age 9+.
The One and Only Ivan by Katherine Applegate
Ivan is an easy-going gorilla. Living at the Exit 8 Big Top Mall and Video Arcade, he has grown accustomed to humans watching him through the glass walls of his domain. He rarely misses his life in the jungle. In fact, he hardly ever thinks about it at all.
Instead, Ivan thinks about TV shows he's seen, and his friends Stella, an elderly elephant, and Bob, a stray dog. But mostly Ivan thinks about art and how to capture the taste of a mango or the sound of leaves with colour and a well-placed line.  Then he meets Ruby, a baby elephant taken from her family, and she makes Ivan see their home-and his own art-through new eyes. When Ruby arrives, change comes with her, and it's up to Ivan to make it a change for the better.
Katherine Applegate blends humour and poignancy to create Ivan's unforgettable first person narration in a story of friendship, art, and hope.
I've heard so many good things about this book and I just know that it's going to be one of those stories that gets right under my skin. 
The Lorax (Eco edition) by Dr. Seuss
An eco-friendly edition of one of my favourite Dr. Seuss stories, printed on 100% recycled paper.  The Lorax movie, starring Danny Devito (as The Lorax) is coming soon so this is a lovely edition to bring the story to a new generation.
Here's some of the books I'm excited about being released from Penguin NZ in February:
Heroes of Olympus: The Lost Hero by Rick Riordan (paperback)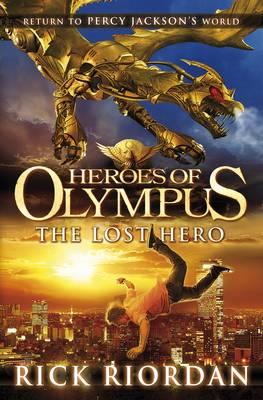 Old enemies awaken as Camp Half-Blood's new arrivals prepare for war. When Jason, Piper and Leo crash land at Camp Half-Blood, they have no idea what to expect. Apparently this is the only safe place for children of the Greek Gods – despite the monsters roaming the woods and demigods practising archery with flaming arrows and explosives. But rumours of a terrible curse – and a missing hero – are flying around camp. It seems Jason, Piper and Leo are the chosen ones to embark on a terrifying new quest, which they must complete by the winter solstice. In just four days time. Can the trio succeed on this deadly mission – and what must they sacrifice in order to survive?
Time Riders: Gates of Rome by Alex Scarrow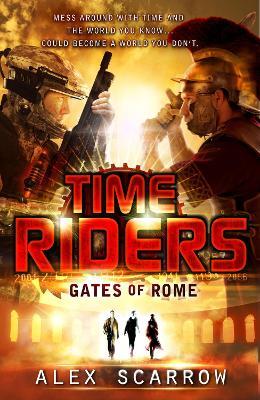 Liam O'Connor should have died at sea in 1912. Maddy Carter should have died on a plane in 2010. Sal Vikram should have died in a fire in 2026. But all three have been given a second chance – to work for an agency that no one knows exists. Its purpose: to prevent time travel destroying history …Project Exodus – a mission to transport 300 Americans from 2070 to 54AD to overthrow the Roman Empire – has gone catastrophically wrong. Half have arrived seventeen years earlier, during the reign of Caligula. Liam goes to investigate, but when Maddy and Sal attempt to flee a kill-squad sent to hunt down their field office, all of the TimeRiders become trapped in the Roman past. Armed with knowledge of the future, Caligula is now more powerful than ever. But with the office unmanned – and under threat – how will the TimeRiders make it back to 2001 and put history right? This is book five in the bestselling TimeRiders series by Alex Scarrow. Ancient Rome gets a time-travel makeover!
Born Wicked by Jessica Spotswood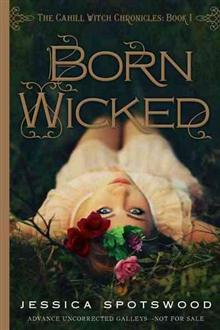 Everybody knows Cate Cahill and her sisters are eccentric. Too pretty, too reclusive, and far too educated for their own good. But the truth is even worse: they're witches. And if their secret is discovered by the priests of the Brotherhood, it would mean an asylum, a prison ship – or an early grave.  Before her mother died, Cate promised to protect her sisters. But with only six months left to choose between marriage and the Sisterhood, she might not be able to keep her word . . . especially after she finds her mother's diary, uncovering a secret that could spell her family's destruction. Desperate to find alternatives to their fate, Cate starts scouring banned books and questioning rebellious new friends, all while juggling tea parties, shocking marriage proposals, and a forbidden romance with the completely unsuitable Finn Belastra.  If what her mother wrote is true, the Cahill girls aren't safe. Not from the Brotherhood, the Sisterhood – not even from each other.
Look out for these great books in libraries and book stores in February.